Chair Hickenlooper: "The federal government, academia, and the private sector will need to work together to establish thoughtful AI policy."
WASHINGTON – Today, U.S. Senator John Hickenlooper chaired a hearing of the Senate Commerce Committee's Subcommittee on Consumer Protection, Product Safety and Data Security to explore how to increase transparency in Artificial Intelligence (AI) technologies for consumers, identify uses of AI that are beneficial or "high-risk," and evaluate the potential impact of policies designed to increase trustworthiness in the transformational technology.
"It's obvious that AI is a powerful technology that will revolutionize our economy," said Hickenlooper, Chair of the Senate Commerce Committee's Subcommittee on Consumer Protection, Product Safety and Data Security, in the hearing. "Just like the first car or personal computer, AI is a transformative technology that has both benefits and risks for consumers… We need to begin to help Americans understand AI's capabilities and limitations, reduce AI's potential risks relative to consumers, and increase the public's trust in AI systems through transparency."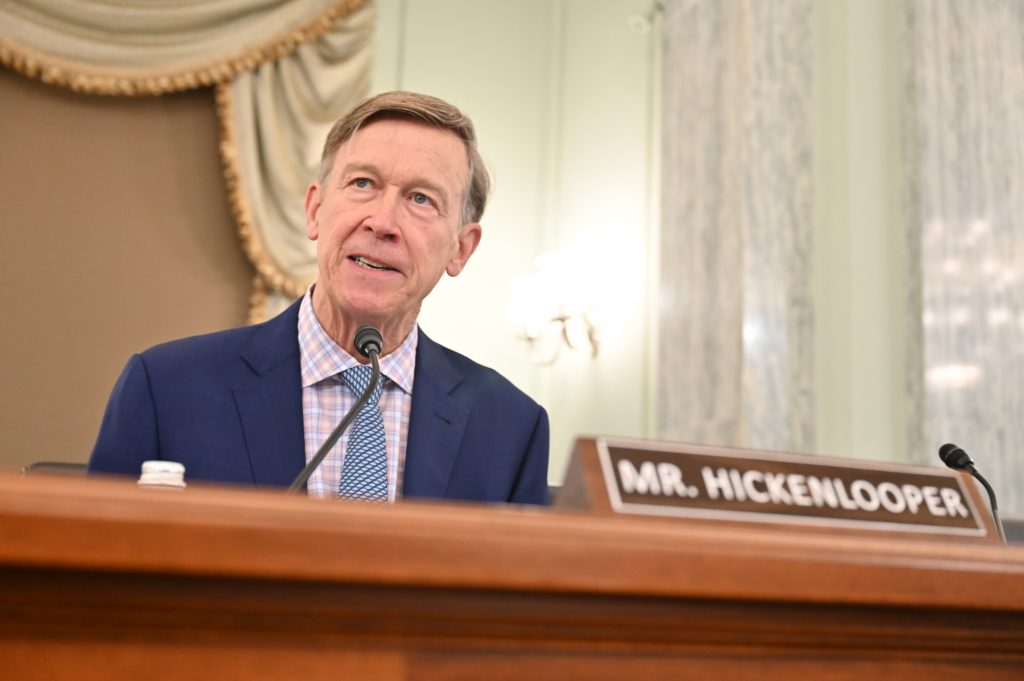 Hickenlooper was joined by Ranking Member Marsha Blackburn, Chair Maria Cantwell of the Senate Commerce Committee, and witnesses Victoria Espinel, Chief Executive Officer of BSA | The Software Alliance, Dr. Ramayya Krishnan, Dean of the Heinz College of Information Systems and Public Policy at Carnegie Mellon University, Sam Gregory, Executive Director of WITNESS, and Rob Strayer, Executive Vice President for Policy at the Information Technology Industry Council.
During the hearing, Hickenlooper and other senators asked questions about how companies and the federal government can work together to manage potential risks that arise from AI use, safeguard American privacy, protect the rights of content creators, and ensure AI is transparent for consumers.
"We must also confront the fact that AI can be misused by bad actors. AI can be used to make scams, fraud, and cyberattacks more harmful and more effective," said Hickenlooper in the hearing. "Companies developing and deploying AI, we believe, have a role to build a safe, secure, and reliable system that over time will earn the trust of the public. Congress will play a role by setting reasonable rules of the road to inform and protect consumers."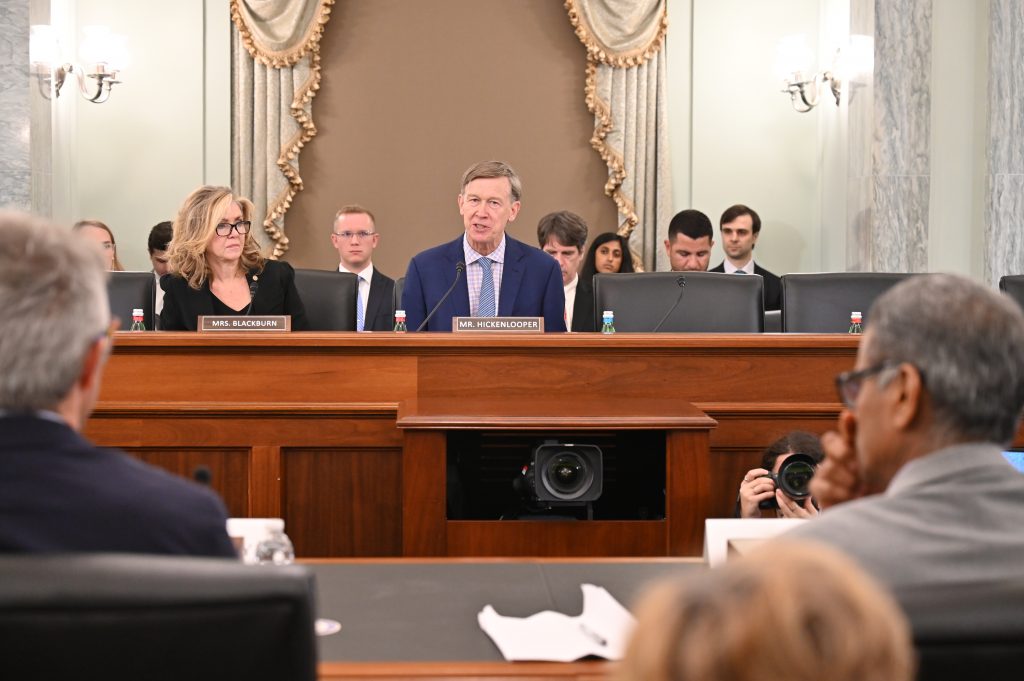 Yesterday, Hickenlooper and U.S. Senator John Thune sent a letter to the White House to develop secure, transparent federal standards for AI. Last week, Hickenlooper and U.S. Senator Thom Tillis sent a letter to the White House to provide updates on efforts to reduce AI's potential threat to the nation's cyber infrastructure. In April, Hickenlooper and Blackburn sent a letter to leading technology associations asking how they will implement the NIST AI Risk Management Framework. 
For a full video of the hearing, click HERE. To download high-quality footage of Hickenlooper's opening remarks, click HERE.
###