Grants awarded through the Restaurant Revitalization Fund established by Congress earlier this year
Washington, D.C.- Today, U.S. Senator John Hickenlooper and Small Business Administration head Isabella Guzman visited three small businesses along the Front Range to announce that 1,587 Colorado restaurants, bars, breweries, and food trucks have, to date, received more than $309 million in new federal relief to help them get through the COVID-19 pandemic. The pair stopped by El Pueblito Mexican Restaurant in Greeley, Scrumpy's Hard Cider Bar and Pub in Fort Collins, and Coffee at the Point in Denver to announce the awards.
The grants are part of the Restaurant Revitalization Fund (RRF), which Hickenlooper, a former brewpub owner, helped secure as part of the American Rescue Plan that Congress passed in March. Restaurants can use these grants to cover a wide range of expenses including payroll, rent, construction, utilities, maintenance, and more. RRF grants are more flexible than PPP loans and do not need to be repaid.
"The restaurants and bars we visited today are small businesses that give life to their communities," said Senator Hickenlooper. "They needed a lifeline to stay open after this past year and that's exactly what these grants will give them."
"Today, we witnessed the creativity and ingenuity that so many small businesses across America have used to pivot and adapt during this pandemic. Thanks to the efforts of small business advocates such as Senator Hickenlooper, we have been able to deliver relief swiftly and efficiently to help these businesses recover and rebuild," said SBA Administrator Isabella Casillas Guzman. "We will continue to work together to help small businesses in Colorado and across the nation build back better."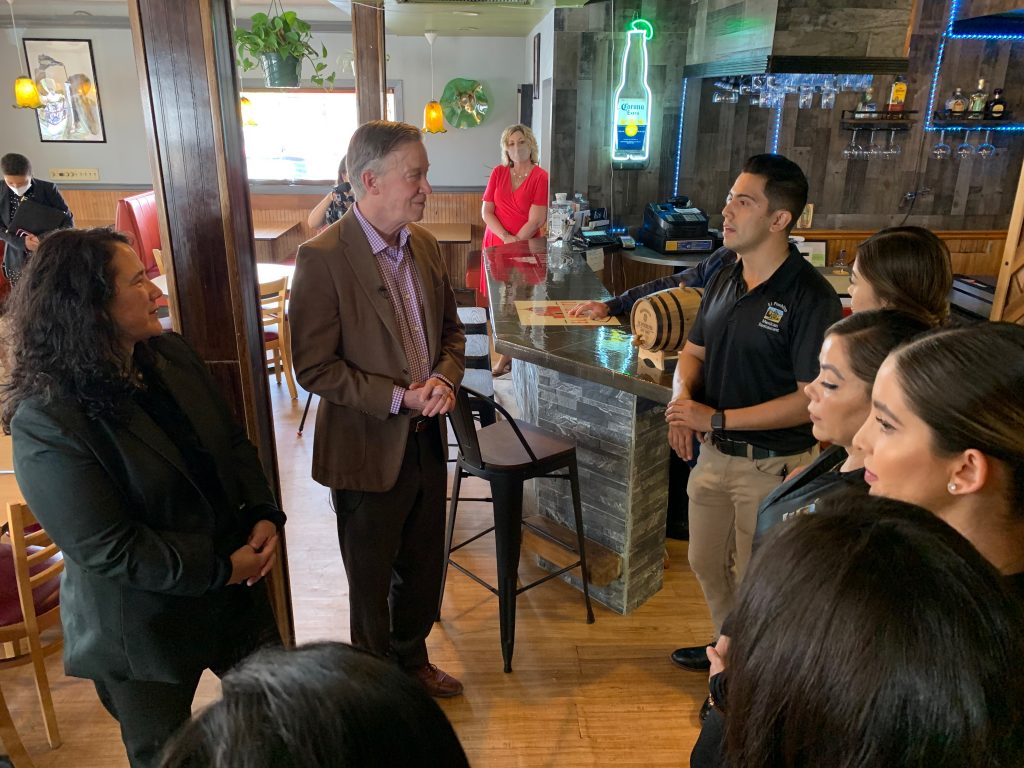 ###