Hickenlooper bills would stop pandemics before they happen, support pandemic preparedness initiatives like those at CU Anschutz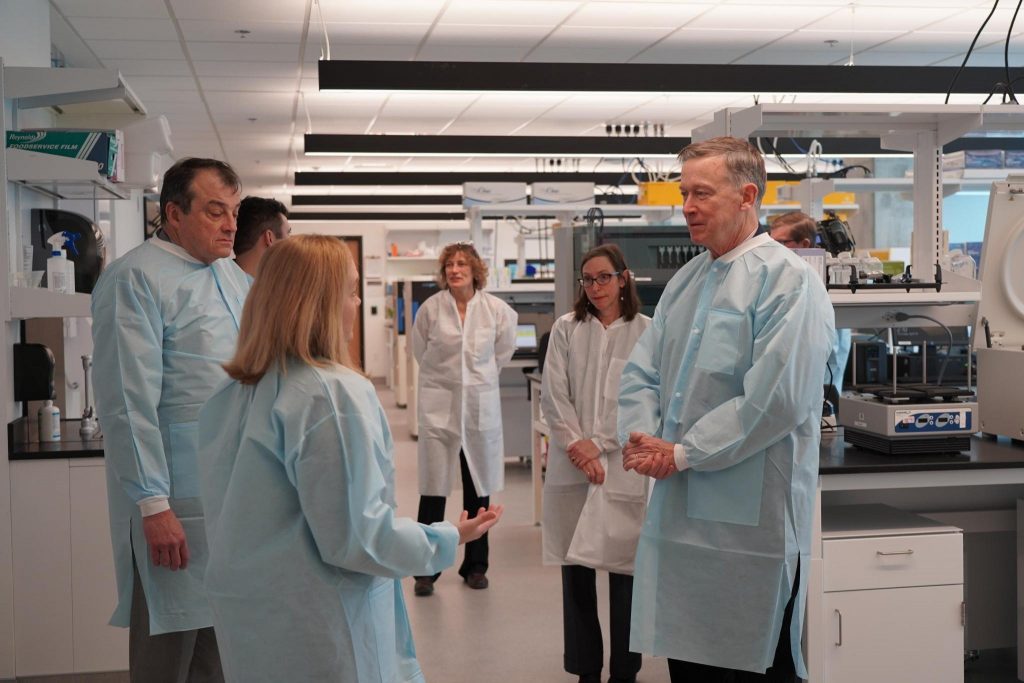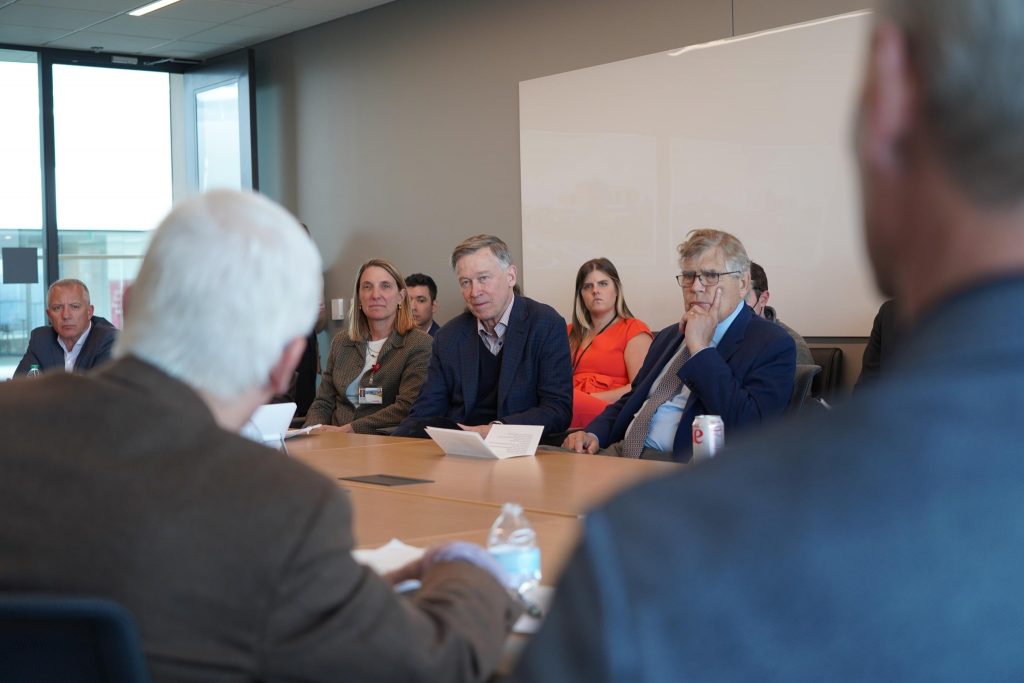 Aurora, Colo. – U.S. Senator John Hickenlooper toured the BioBank at the University of Colorado Anschutz Medical Campus this week to discuss his legislation to prepare for future pandemics with health and research experts. Hickenlooper's bills would support ongoing research, vaccine development, and PPE research and development so we're better prepared for the next pandemic before it hits.
"Future pandemics are inevitable. Let's prepare now before the next pathogen strikes,"Hickenlooper said "We need to support efforts like CU Anschutz's pioneering research so we're ready for whatever comes after COVID-19."
"We take great pride in our campus community's response to the myriad challenges brought on by the COVID-19 pandemic," said Donald M. Elliman, Chancellor of the University of Colorado Anschutz Medical Campus. "We accelerated groundbreaking research, elevated our experts as trusted voices and worked in lockstep with our hospital partners to deliver smart solutions, not only to Coloradans but to the world. From hosting vaccine trials and modeling the virus's spread to harnessing big data to unlock COVID-19's mysteries, we have been on the frontlines of understanding this virus from day one. While we cannot predict when the next pandemic will happen, we are well prepared to move into the future with the lessons we have learned."
Hickenlooper's two bipartisan pandemic preparedness bills have passed the Senate Health, Education, Labor and Pensions (HELP) Committee. The Early Countermeasure Discovery Act would improve the development of preventative treatment and research into pathogens before they cause the next pandemic. The Modernizing Biosurveillance Capabilities and Epidemic Forecasting Act would modernize and codify Centers for Disease Control and Prevention (CDC) programs that focus on surveillance and forecasting of pandemic-causing viruses.
###