Haaland: "We're assessing all of the comments that we heard and appreciate the opportunity"
Washington, D.C. — At a hearing of the U.S. Senate Energy and Natural Resources Committee today, Senator John Hickenlooper discussed the future of the Bureau of Land Management headquarters with Secretary of the Interior Deb Haaland. At Hickenlooper's invitation, Haaland visited Grand Junction last week to hear from the community firsthand.
"I want to express my appreciation and gratitude for you coming out to Colorado… the entire state appreciates it. We talked about public lands, the CORE Act, wildfires, and I thought again and again we saw genuine bipartisanship. I know a lot of people in Colorado were impressed that we had Republicans and Democrats and Independents and everyone at those meetings all working for that sense of clean air, clean water, and public lands," said Hickenlooper.
"You saw and heard clearly the long term value that having a Western presence holds for the BLM, by making sure that the employees are close to the land they manage. And I think you heard clearly the meaning that has, the importance of that to the local community,"Hickenlooper continued. "That presence is a shared value and of real importance."
Watch HERE :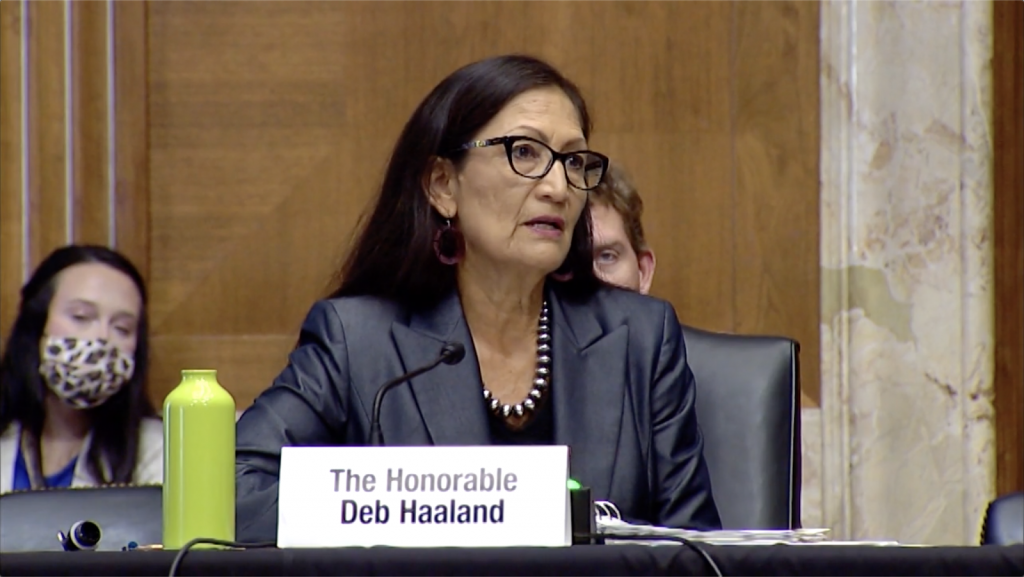 "Thank you so much Senator and I again appreciate your hospitality while we were in Colorado. It was a really, really wonderful time. And of course I was thrilled to have opportunities to have those meetings. We met with the staff both in person and remotely at the BLM headquarters," Haaland said.
In response to Hickenlooper's question about her visit to Grand Junction, Haaland told Hickenlooper that Interior is assessing feedback from the meetings in Colorado and aims to make a decision soon.
"I think my takeaways are that we need to come to a decision fairly soon," Haaland continued. "It is important for folks to be able to know and understand what their task at hand is and the way we do that is to make sure that folks can hunker down and know what they're doing… We're assessing all of the comments that we heard and appreciate that opportunity."
Hickenlooper supports a fully functioning BLM headquarters in Grand Junction, which the previous administration failed to deliver. Hickenlooper and Senator Michael Bennet have asked President Biden to work with the delegation on a path forward to ensure that BLM's presence in Grand Junction is more than symbolic and includes the staff and resources to improve management and protect our public lands.
###