For photos of the event, CLICK HERE
In case you missed it, U.S. Senator John Hickenlooper joined President Biden today at Camp Hale for the official designation of the Camp Hale – Continental Divide National Monument. The designation comes after numerous organizations, towns, counties, and businesses in the area, and around the state, called on the president to take action.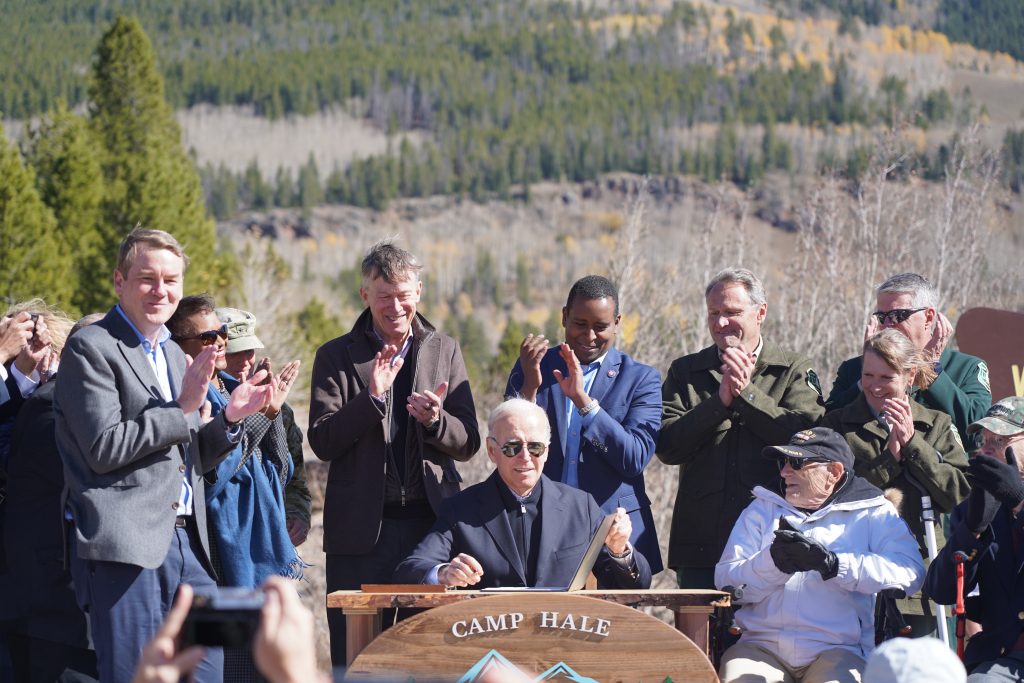 "When I was governor, Michael Bennet came to me and started talking about the CORE Act and how relentless the whole community had been– and it was bipartisan with Republican commissioners and Democratic commissioners– people of all walks of life that were unified that these lands be protected," said Hickenlooper in his remarks at the event.
For more pictures of the event, CLICK HERE.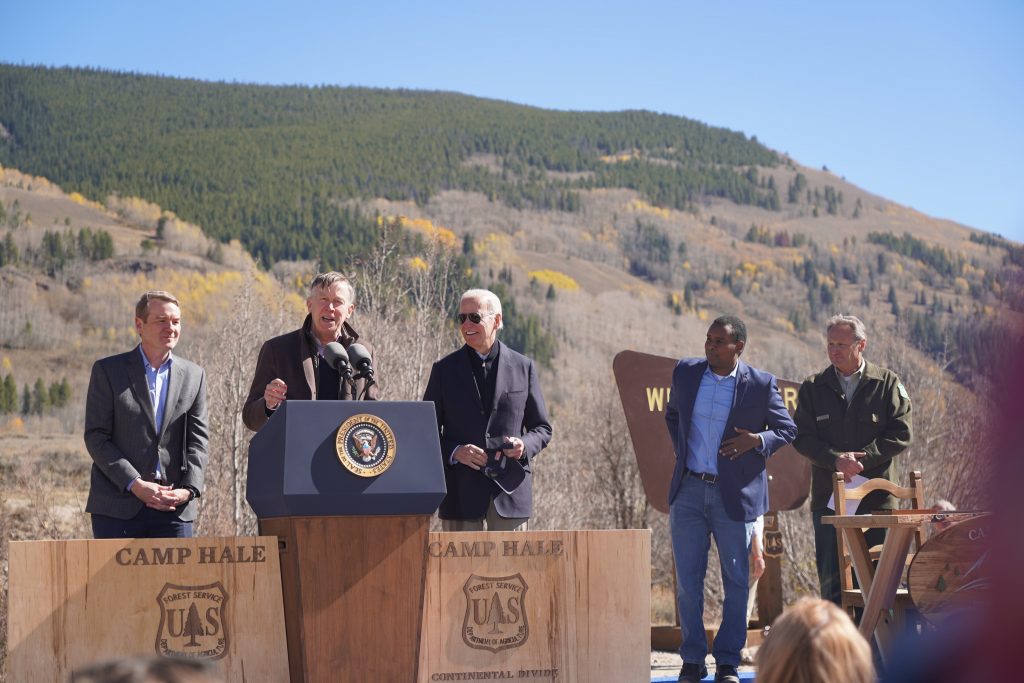 In August, Hickenlooper, U.S. Senator Michael Bennet, Congressman Joe Neguse, and Governor Jared Polis sent a letter to President Biden, urging him to use presidential authorities, including the Antiquities Act, to protect the landscapes included in the Colorado Outdoor Recreation & Economy (CORE) Act.
In January 2021, Hickenlooper, Bennet and Neguse reintroduced the CORE Act, which combines four previously introduced Colorado public land bills that have been in development over the past decade: the Continental Divide Recreation, Wilderness, and Camp Hale Legacy Act, the San Juan Mountains Wilderness Act, the Thompson Divide Withdrawal and Protection Act, and the Curecanti National Recreation Area Boundary Establishment Act.
Earlier this year the CORE Act received its first-ever Senate committee vote, a new high-water mark in the effort to pass the bill into law.
###